Dr. Gyebi-Foster, M.D.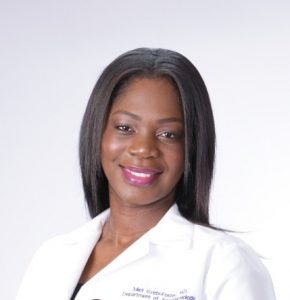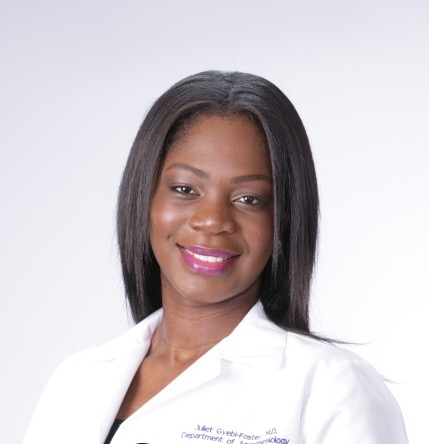 Juliet Gyebi-Foster, M.D. is a fellowship-trained interventional pain management physician who is double-board certified in Anesthesiology and Pain Medicine.
Education
Dr. Gyebi-Foster graduated with a Bachelor's of Arts degree with Honors from Boston University in Boston, MA. She went on further to complete her medical school education at the Boston University School of Medicine through the early admission program into medical school while still in undergraduate studies called MMEDIC (Modular Medical Integrated Curriculum). Dr Gyebi-Foster completed her residency in Anesthesiology at the University of Maryland Medical System/Shock Trauma in Baltimore. She continued there at University of Maryland to complete her fellowship training in Interventional Pain Management.